W

elcome to

St Francis Radical Learning Academy Website

St Francis has been a night school for adults for over thirty years. Over that time some 70000 adult learners have been able to access low cost education and skills training programmes. St Francis grew out of the deep desire of Indigenous African people for education. It was founded in the 70's during the apartheid regime. The parish church was the first classroom and educators entered the Langa township illegally to teach. In 2014 the Department of Higher Education moved the centre to Gugulethu. Due to limited space and wanting to produce quality it then split with the New Matriculants (NSC). This saw the new Matriculants (NSC) program going to Mandalay and functioning independently leaving the Senior Certificate & ABET learners remaining at the Gugulethu campus.

St Francis Radical Learning Academy is currently a day school providing a quality service to many learners annually sitting for their NSC examinations. We pride in our proffessional staff of well over 15 educators. The Academy focuses on students who matriculated in the years 2014 to 2020 that want to improve their subjects for various reasons. The Academy generally operates from 08:00 to 15:00 hours from Monday to Thursday and 08:00 to 13:00 Hours on Fridays. Our fees is generally low catering for all learners from well to disadvantaged backgrounds and with our well structured payment plans our doors are open to every individual. The intention is that, this holistic education will provide learners with opportunities in which they can develop into fully participative individuals in society.

In return, the St Francis staff is motivated and rewarded by the commitment of learners, who work all day or night and still come to learn. As well as the generosity and the spirit of the educators, who teach after hours going an extra mile for you to succeed.

GET IN TOUCH


Merrydale Centre

40 Ryan Way

Mandalay

Cape Town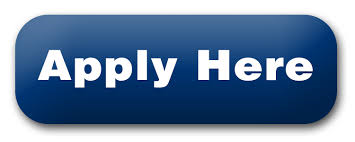 W
elcome to
St Francis Radical Learning Academy Website
St Francis has been a night school for adults for over thirty years. Over that time some 70000 adult learners have been able to access low cost education and skills training programmes. St Francis grew out of the deep desire of Indigenous African people for education. It was founded in the 70's during the apartheid regime. The parish church was the first classroom and educators entered the Langa township illegally to teach. In 2014 the Department of Higher Education moved the centre to Gugulethu. Due to limited space and wanting to produce quality it then split with the New Matriculants (NSC). This saw the new Matriculants (NSC) program going to Mandalay and functioning independently leaving the Senior Certificate & ABET learners remaining at the Gugulethu campus.
St Francis Radical Learning Academy is currently a day school providing a quality service to many learners annually sitting for their NSC examinations. We pride in our proffessional staff of well over 15 educators. The Academy focuses on students who matriculated in the years 2014 to 2020 that want to improve their subjects for various reasons. The Academy generally operates from 08:00 to 15:00 hours from Monday to Thursday and 08:00 to 13:00 Hours on Fridays. Our fees is generally low catering for all learners from well to disadvantaged backgrounds and with our well structured payment plans our doors are open to every individual. The intention is that, this holistic education will provide learners with opportunities in which they can develop into fully participative individuals in society.
In return, the St Francis staff is motivated and rewarded by the commitment of learners, who work all day or night and still come to learn. As well as the generosity and the spirit of the educators, who teach after hours going an extra mile for you to succeed.
GET IN TOUCH


Merrydale Centre
40 Ryan Way
Mandalay
Cape Town

021 3870 104

stfrancisradical@gmail.com